Welcome to your future. In 2023 we're manifesting all things luxury, and these Ontario condos for sale sure fit the bill. Whether you're already a homeowner, starting to dip your toes into the real estate market, or just a dreamer who loves to see what's out there, you need to check out these jaw-dropping listings.
We've rounded up some beautiful condos that are currently on the market in various parts of the province. Some of these price points might make you fall out of your chair, while others are a little more palatable. Regardless, each of these places certainly falls under the luxury umbrella. If you thought life without a yard and a picket fence wasn't luxurious, it's time to think again. These stunning condos for sale in Ontario will make you rethink your opinions on apartment living. Let's get into it!
Living Like An A-Lister in Yorkville
We're kicking off with a mind-blowing property. This stunning condo is on Cumberland Street in Toronto's Yorkville neighbourhood. This property is the perfect depiction of just how grand and mansion-like a condo can be. Honestly, it's just a mansion in the sky. The condo takes up an entire floor of its own. Of course, there's a private elevator. When those exclusive elevator door opens, you'll be greeted by over 6,200-square-feet of space inside the condo and another 1,200-square-feet of terrace space.
The photos speak for themselves, but let us walk you through some highlights. You've got a "Great Hall" with 12-foot ceilings, a huge dining room, a built-in bar, a media room, a library, and a jaw-dropping kitchen. There are three bedrooms, each generous in size (especially the primary bedroom), and four bathrooms. As for amenities, you get parking for four cars, full-time concierge service, and even a "discreet private entrance."
Listing Price: $19,402,985 - $26,000,000
Location: Yorkville, Toronto
Luxury in London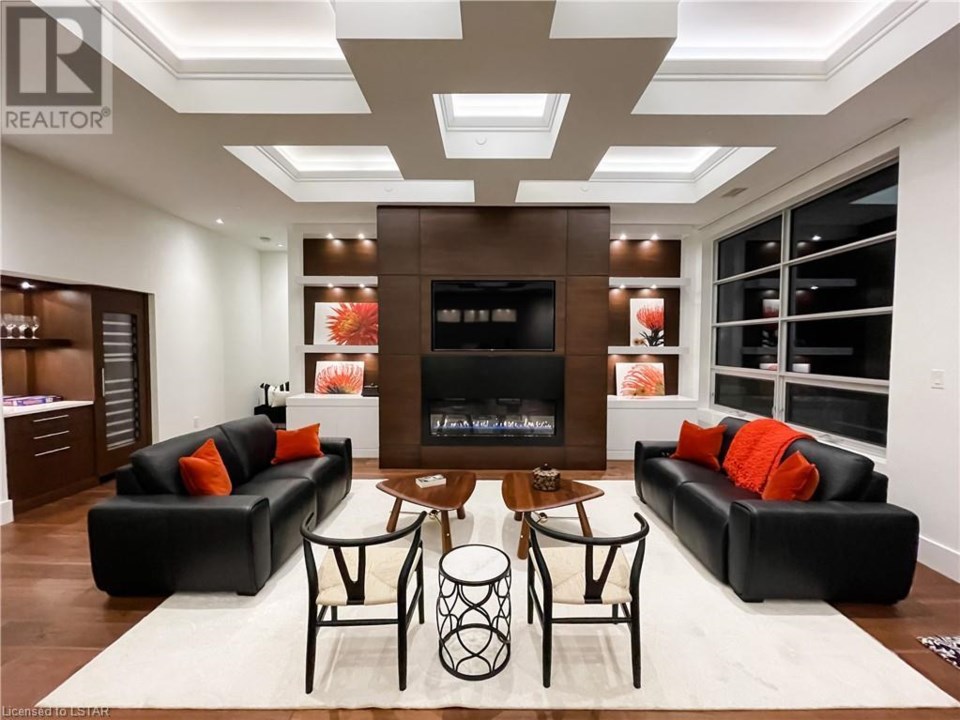 We're going to bring it back down to a slightly more attainable level. While this exquisite penthouse is still over a million dollars, it's a bit more approachable. Located in London's Sunningdale neighbourhood.
With around 1,950 square feet of living space, you will be blown away by the unique design of this condo. There's an open-concept great room with 12-foot ceilings and endless natural light. You'll find things like an oversized kitchen island, quartz counters, and so much more.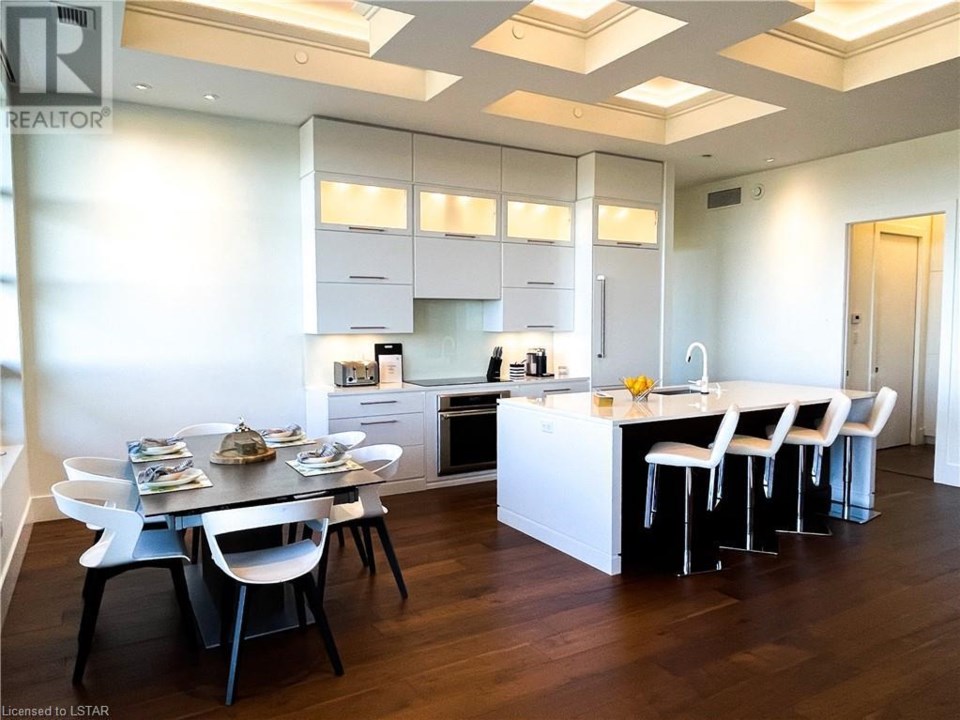 There are so many things to full in love with in this place. You've got the little built-in wet bar, the closet that's the size of a bedroom, so much patio space, and windows everywhere you look. This penthouse is the essence of luxury apartment living in London, Ontario.
Listing Price: $1,290,000
Location: Sunningdale, London
Sleek & Chic Brampton Condo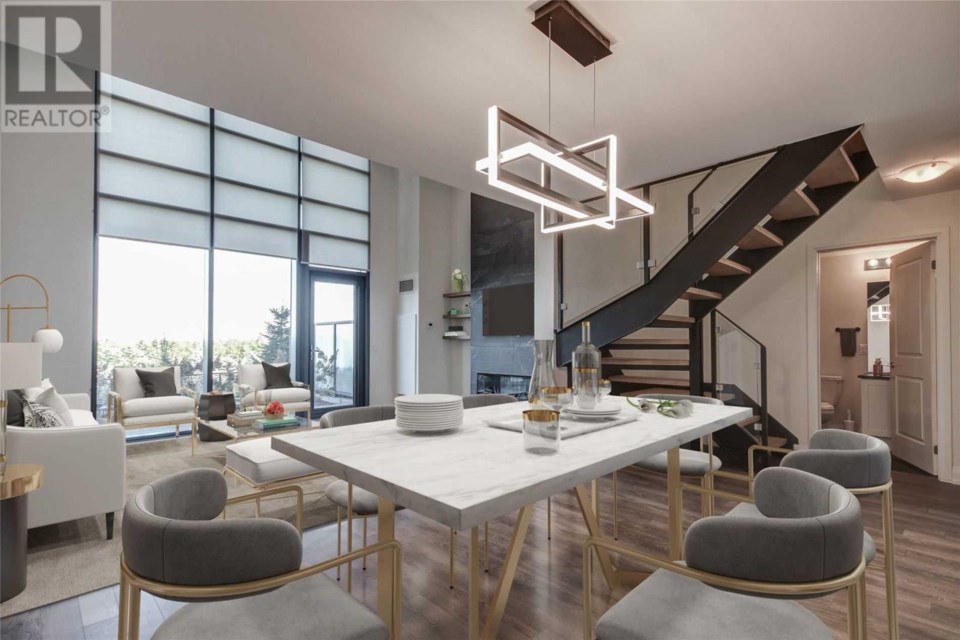 This unique condo can be found in the Goreway Drive Corridor neighbourhood of Brampton. Three bedrooms and three bathrooms, this fancy abode boasts over 1,400-square-feet of living space. The beautiful condo is two floors. The main floor has nearly 20-foot ceilings in the living and dinging areas and the industrial-style staircase wraps up into the upper floor. So much of the wall space is windowed, you'll never need to use unnatural lighting during the day.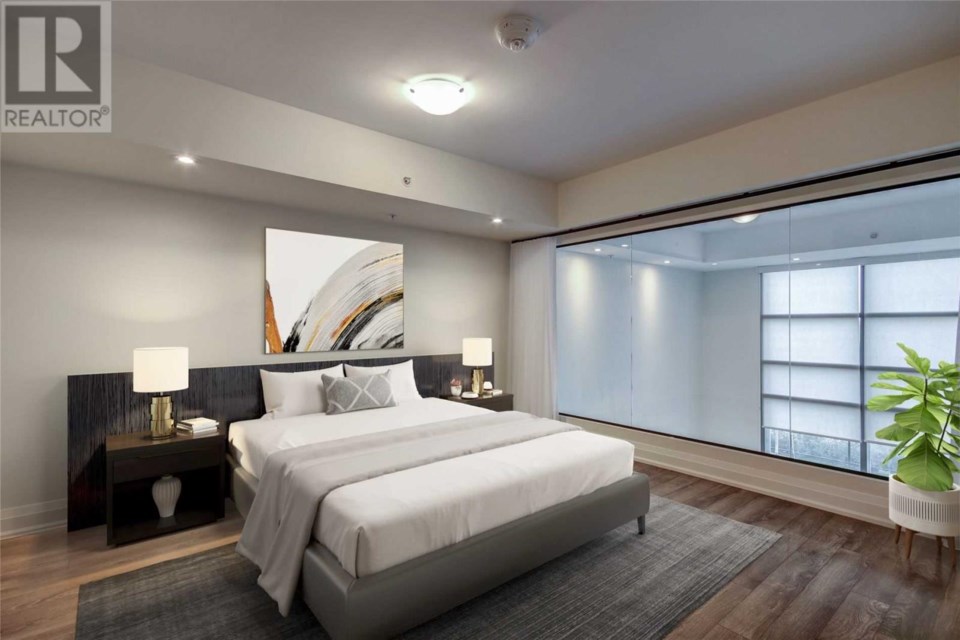 You have a private backyard terrace and tons of amenities including parking and storage. On the top floor you have the master bedroom where floor-to-ceiling windows allow you to overlook the main floor and the view out the lower-level windows. It would be pretty tricky to not fall in love with this place and we know it would easily suit almost anyone's preferred design aesthetic.
Listing Price: $999,000
Location: Goreway Drive Corridor, Brampton
Converted Schoolhouse Condo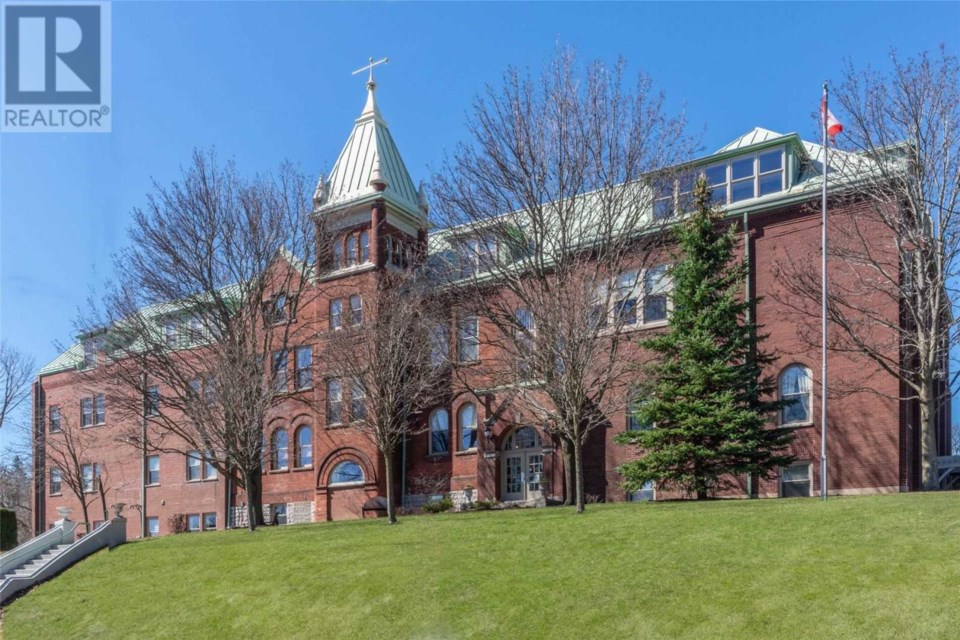 This Port Hope condo is as unique as they come. Located in a converted schoolhouse, this place is filled with character and just so charming. The entire place is bright and drenched in sun. It's two bedrooms, two bathrooms, and 1,725-square-feet of interior space. The while walls, light wood floors, and high ceilings will make your space feel endless. The ceilings are 11-feet high, the windows are huge, and there are two full bathrooms. The primary suite has a separate shower and Jacuzzi tub.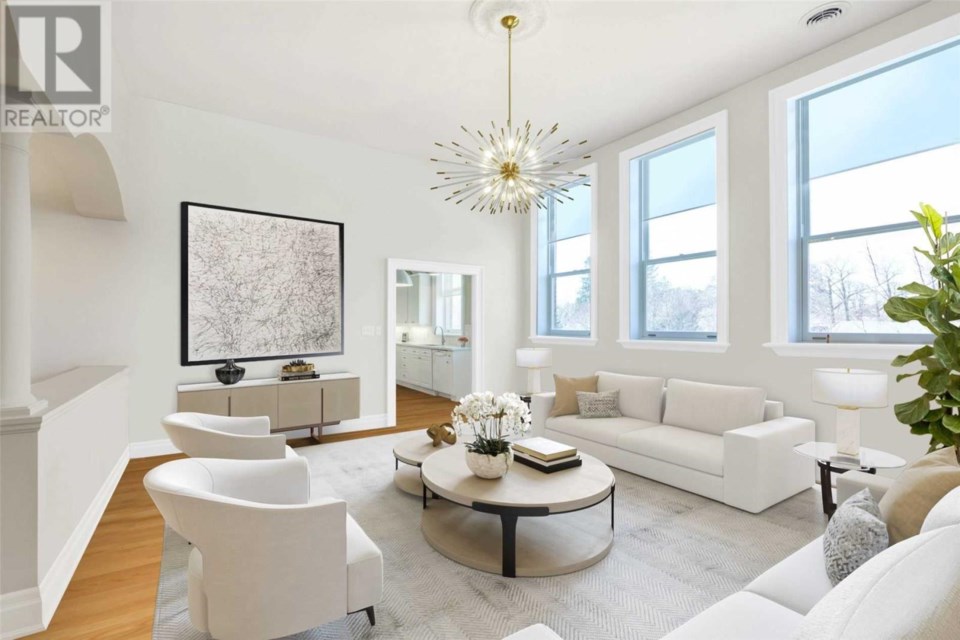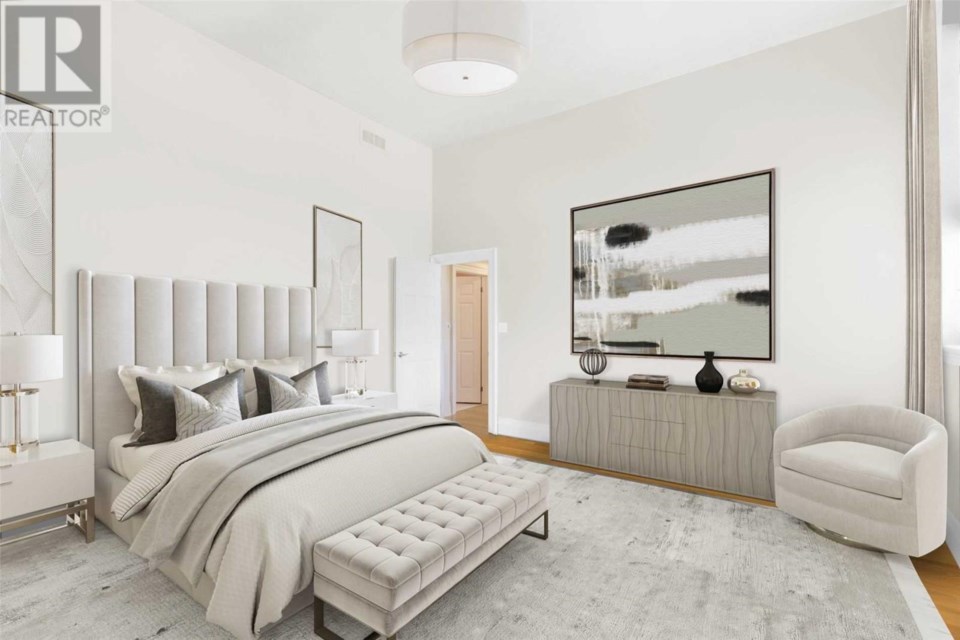 While this place may not be for everyone, like mouldings and beams are an absolute dream come true for people who love heritage homes and classic decor. You couldn't make this place look bad with furniture if you tried, it's just too beautiful.
Listing Price: $799,990
Location: Port Hope