When Andrea was four years old, she immigrated to Canada with her grandparents, and they chose Barrie as their place to call home. Growing up here, Andrea learned how blessed she was to be a part of Barrie and Innisfil communities.
Andrea graduated from the University of Ottawa with an Honours Bachelor of Social Science Degree, majoring in Political Science, and minoring in Economics. She became a constituency assistant for a Conservative MP and gained valuable experience on how to handle cut through the government's red tape. While studying in Ottawa, Andrea worked for three cabinet ministers and learned fundamental policies, including how to balance the budget and provide opportunities for citizens.
As a Member of the Ontario PC Caucus Services, Andrea is focused on the important aspects in the daily life of our communities, including the continuation of Lake Simcoe clean-up. Back in 2018, Andrea's care and desire to help create a better community and habitat landed her the title of Parliamentary Assistant to the Minister of the Environment, Conservation, and Parks. This position allowed her to aid the community, which she is so very proud to call home. Currently, she is the Parliamentary Assistant to the Minister of Intergovernmental Affairs and has been the longest serving Deputy Government House Leader for the Progressive Conservative Party of Ontario since 2019.
The people in the Barrie-Innisfil Riding elected Andrea as their MPP back in 2018. Since that moment, she works tirelessly to bring positive results for everyone, which means securing necessary funding for our infrastructure needs, making life in our communities more affordable and delivering an economic strategy for better paying jobs.
This Community is Andrea's home. She is proud of the values of hard work, service, and respect that she has learned by living here. Andrea is ready to serve Barrie-Innisfil by representing the voices of her constituents at Queen Park.
MPP Andrea Khanjin currently resides in Innisfil with her husband Kevin and son Oliver.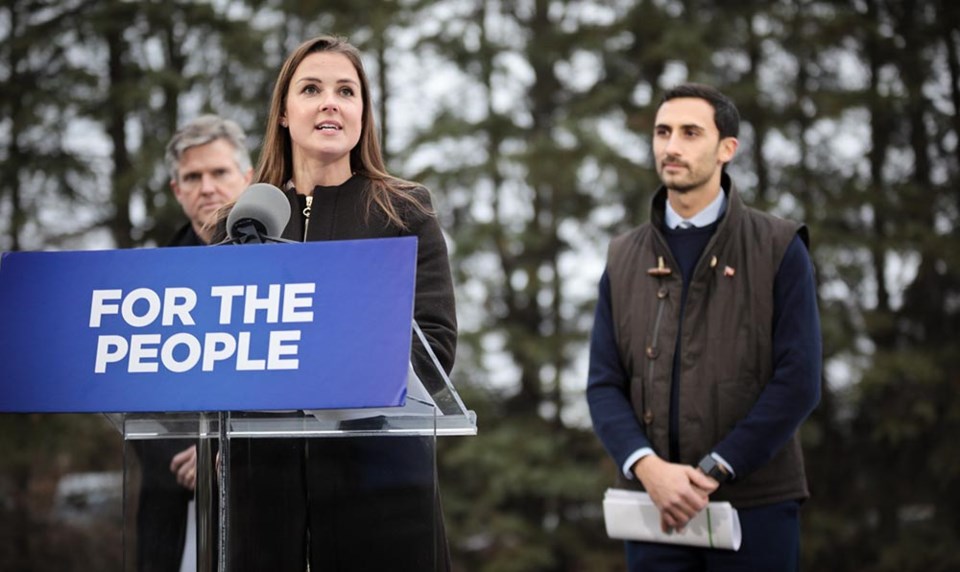 Local Services
If you are looking for help accessing provincial government services, you've come to the right place — our team can help! We also offer tours of the Ontario Legislature, celebratory greetings for very special occasions, and more. Learn more about the services we offer here.