Innisfil native Sigfried Hemming finds himself in a new job as one of five hosts for the TVO kids series Green Squad, which premieres Tuesday, Sept. 12 at 5:40 p.m.
In Green Squad, which is a half-hour show, five environmentally savvy hosts challenge other kids to make eco-friendly lifestyle changes so they can all help make their homes and communities greener and cleaner.
Hemming, 20, is currently majoring in environmental science and minoring in philosophy at the University of Toronto.
On the TV show, "we are called into kids' households who self-selected to be a part of the show," Hemming tells InnisfilToday, as he describes the premise of the new show. "They have ideas about how they personally want to make more environmentally friendly changes in their and their families and friends' lives.
"We help to execute those goals through means of guiding and teaching them. Sometimes it's simple, and sometimes it's a bit more ambitious. It really depends on the kids, which is part of what makes it so fun."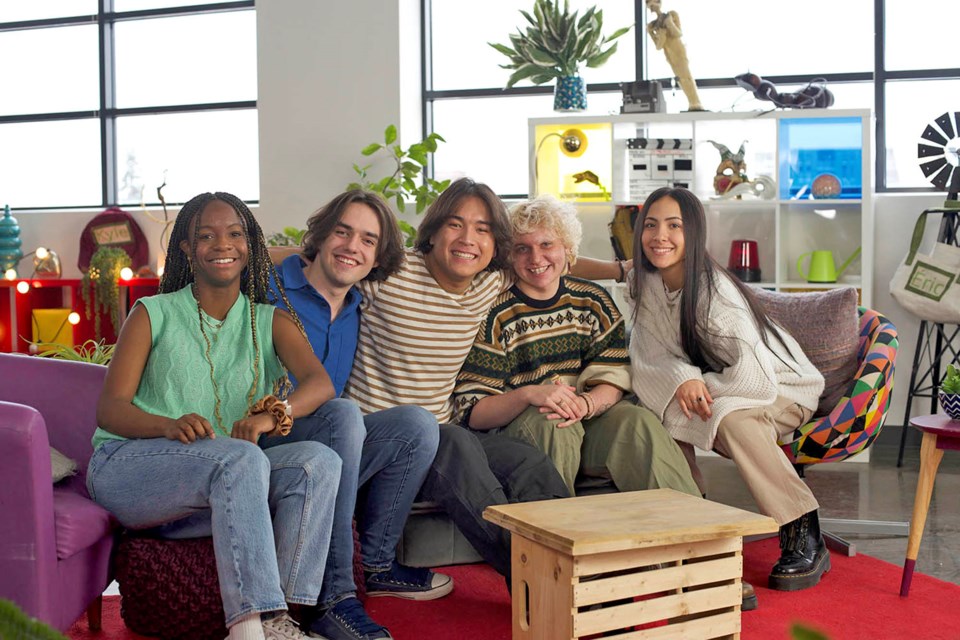 Hemming's dedication to protecting the environment isn't something that he's done with after walking off the set when the cameras stop rolling.
"I've organized and been a part of Fridays for Future Toronto, one of the local chapters of the global organization Fridays for Future. In addition to Climate Strike Canada, a similar national group," he says. "We share resources, opportunities and events related to youth and the climate justice movement."
And it was that very work in those groups that introduced him to his opportunity to join this new television program.
"Somebody posted the call-out audition for this show. I thought it sounded like a fun opportunity, so I sent in my self-tape the same week, not really expecting to hear back, since these things are usually quite competitive," he says. "However, I ended up continually getting called back, and the people on production and casting seemed to like what I had to offer, so I ended up getting cast.
"I really have virtually no acting background whatsoever. I have had experience in film and TV, but on the other end. I've done countless interviews for both live and recorded TV, radio and print, as well as been involved in film-making on an amateur level, but never been on a professional-level set like this before, never mind as a core cast member."
Hemming says his limited experience with the film and TV world was certainly beneficial, and his experiences in public speaking, running workshops and working on the ground as an activist was also useful.
"Honestly, it's all pretty intuitive as long as you have a good work ethic and pick up habits quickly," he says.
Working on the show was "extraordinarily fun," Hemming says.
"Though I chalk that up to my cast mates and the crew. I ended up becoming really close with my cast mates and making great friendships with a lot of the crew as well, which makes it more exciting to see all of our hard work play out on screen when the show airs," he adds. "It will be interesting to see the final product air, and sort of re-live those months of shooting, and really get to see what we were working for."
View the trailer for the new show here.
The series can be watched online at tvokids.com or on the TVOkids YouTube channel youtube.com/@TVOkids.