After two years of pandemic drive-through parades, Innisfil Community Events (ICE) is excited to announce its in-person Santa Claus Parade is back, November 27 at 1:30 p.m. The parade will start at Innisfil Beach Park and make its way westward on Innisfil Beach Road to Jans Blvd., the parade endpoint.
ICE is a non-profit organization of volunteers who give back to the community of Innisfil by organizing community events for residents and the community to enjoy. ICE events include Onionfest, Innisfil's Got Talent, Take the Plunge, and the Santa Claus Parade, among others.
Over fifty volunteers are helping with the parade, organizing the floats in order, making sure spectators stay off the parade route, and collecting letters to Santa and donated toys and food, along the parade route.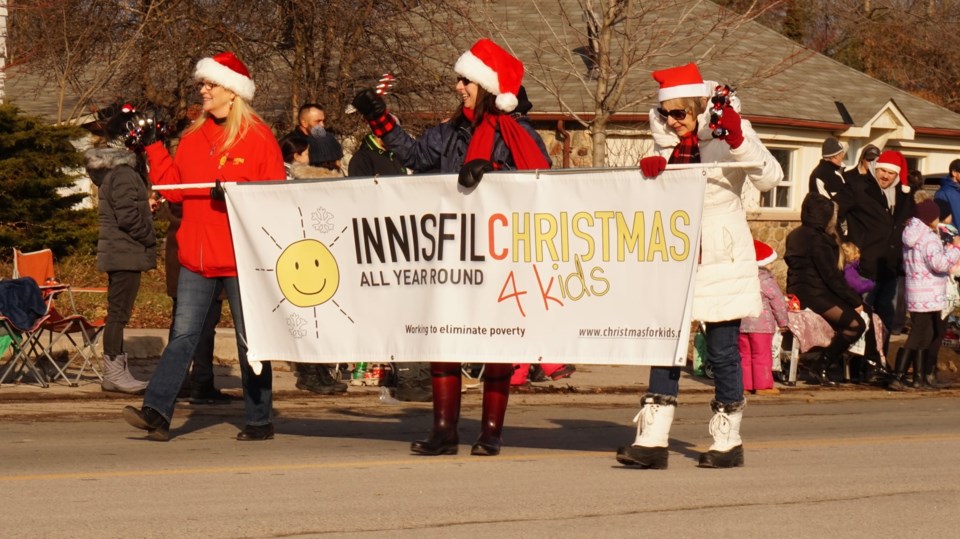 ICE treasurer, Chris Reynolds, is happy to be gearing up for the traditional parade once again. "The Santa Claus Parade is one of my favourite events, I love seeing the kids and families get so excited when they see Santa," he enthused. "Also, in the spirit of inclusiveness, we will once again have a sensory/quiet zone at the start of the parade, from Innisfil Beach Park to the Fire Station, for those who can become overwhelmed by the sounds of the parade. This way, everyone can enjoy the fun," he added.
ICE parade organizers hope to have over 50 floats in this year's parade, with lots of participation from local businesses, non-profits, and community groups.
Floats can be walking, small, or larger, with music or without. "Our Santa retired during the pandemic," said Reynolds, "so we are looking forward to our new Santa's first time in the traditional parade."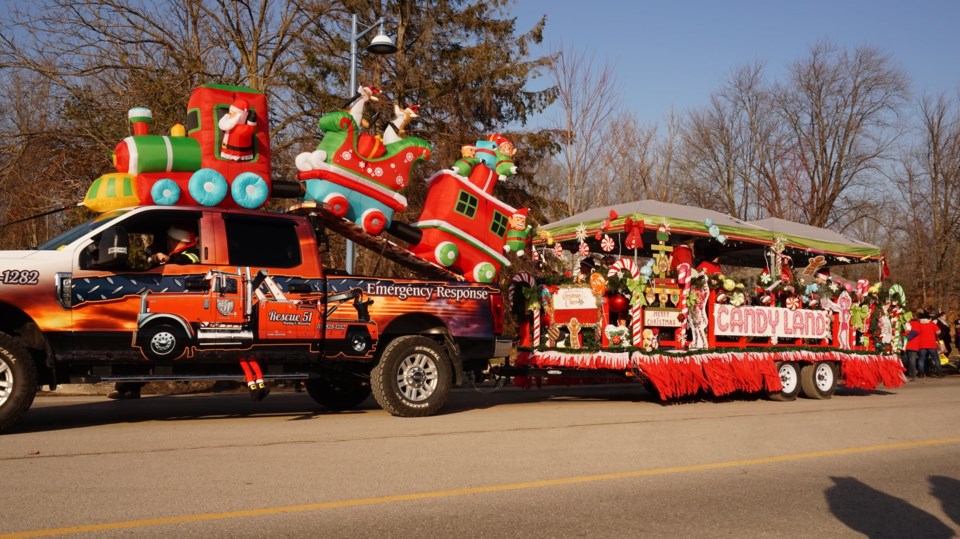 Reynolds and his helpers will be hard at work for several days before the parade, making sure Santa and his float are all ready for the community to enjoy.
"I just really want to thank all the volunteers, and the community, for their support for this parade, and for everything that ICE does," Reynolds emphasized. "ICE is a great organization, and the Innisfil community is very deserving of exceptional community events, and a wonderful return to the Santa Claus Parade."
See you November 27, Innisfil, for the best Santa Claus Parade around!
Keep up to date on what Innisfil Community Events has planned by following their Facebook Page here.