As the season transitions from the vibrant hues of fall to the serene quietude of winter, The Chesterfield Shop has curated the top trends to watch as temperatures drop.
After a successful visit to the High Point Market Fall 2023, they are ready to infuse your home with warmth and elegance that winter commands.
Cozy & Warming Colours
While fall brought us bright earthy tones, winter invites a palette that echoes the tranquility of the season. Think deep blues reminiscent of the night sky, rich emerald greens that reflect the evergreen trees, and luxurious berry tones that add depth and warmth to any space.

These colours are not just visually warming; they bring a sense of comfort and solace to your home during the colder months.
Velvets & Plush Textiles
Velvets are the epitome of winter luxury, and The Chesterfield Shop expects to see this trend taking centre stage.

Soft to the touch and visually inviting, velvet furniture pieces are both a comfort and a statement. Complemented by plush textiles like faux furs and chunky knits in throws and cushions, the tactile experience of your living space will become more indulgent and cozy.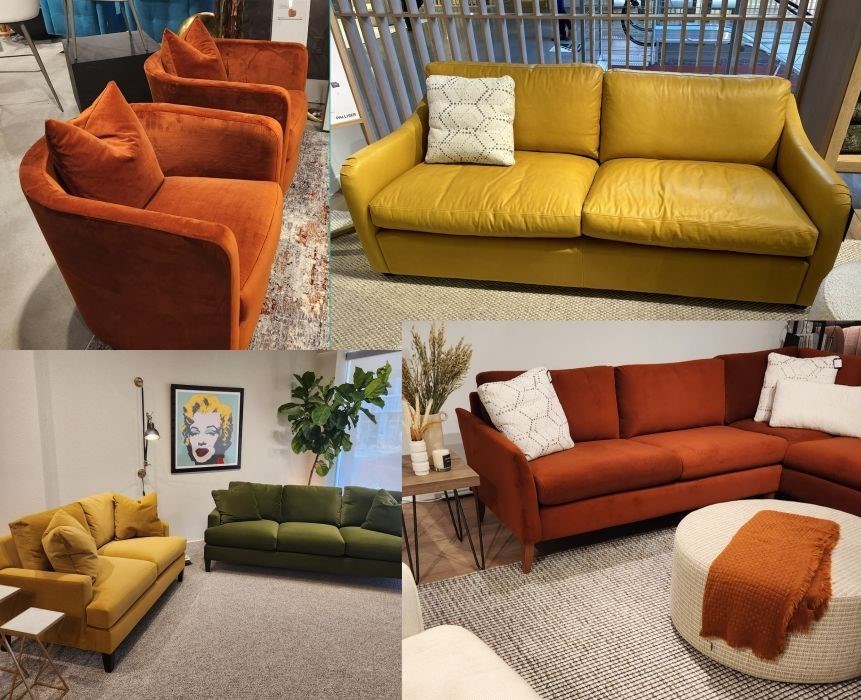 Sustainable & Rich Woods
Sustainability continues to be a significant trend, with a particular emphasis on rich, dark woods this winter. These pieces not only anchor your space with their sturdy presence but also bring an organic, grounding element during the sometimes chaotic holiday season.

Pairing these with eco-friendly fabrics and leathers further enhances the connection to nature and sustainability.
Winter Florals & Patterns
Florals transition into winter with a more subdued, sophisticated twist. Patterns this season will feature botanical prints in darker, richer colours, and will be used to add a layer of complexity and intrigue to a room's design.

These can be introduced in various elements, from wallpaper to upholstery, to create a focal point or an understated backdrop.
Layering for Comfort
Layering isn't just a fashion statement; it's a way to add visual interest and warmth to your home.

This winter, expect to see a trend towards layering different materials and textures to create a cozy, inviting atmosphere. Imagine soft leather sofas adorned with woolen throws and silk pillows, creating an irresistible urge to curl up and relax.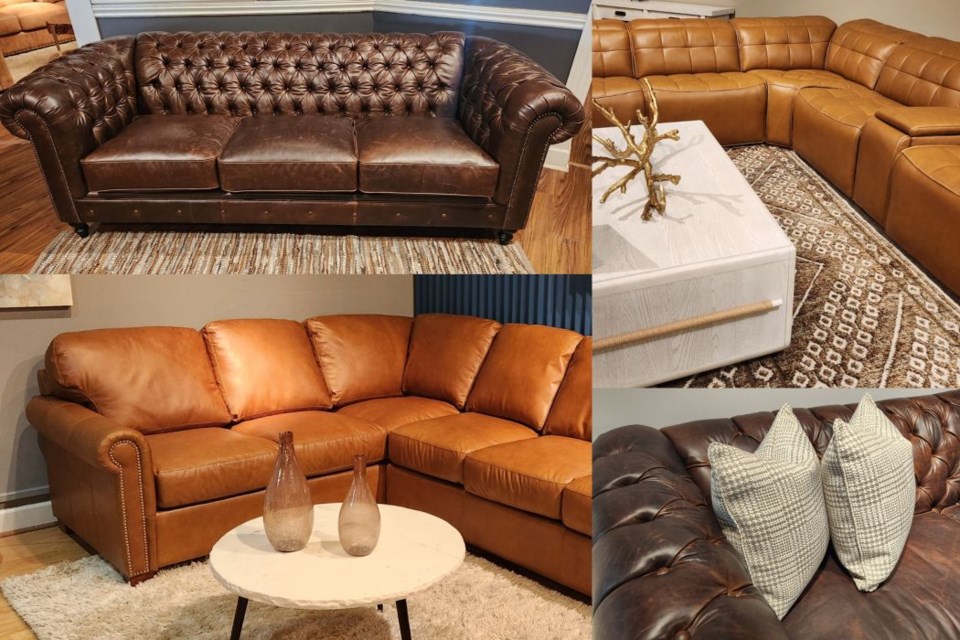 The Chesterfield Shop remains committed to being your go-to seating specialist in the GTA. With their complimentary Check Measure service and a vast array of customizable furniture options, they ensure your selections not only fit your space but also your personal style and comfort needs.
In line with their ethos of community contribution, they continue to support vital causes, such as The SickKids Foundation, and embrace opportunities to give back through organizations like the Furniture Bank.
As winter approaches, they invite you to visit any of their six showrooms for inspiration or explore their offerings online.
The season of comfort and joy is upon us, and at The Chesterfield Shop, your perfect winter home awaits.